Telecommunications Exchange Support
The CF2SCSI/ SCSIFLASH is currently available in two physical form factors:
Hard Disk Drive (HDD) replacement with no external removable storage device


Magneto-Optical (MO), Tape or Floppy drive replacement with externally removable CF memory card slot (currently available up to 64GB*)
* Note: some hosts systems will limit this capacity to the original drive specification 
The CF2SCSI/ SCSIFLASH drive ( Compact Flash Drive replacement) supports a wide range of different exchanges and many Magnetic Tape / Magneto Optic (MO) and Hard Disk SCSI systems. Support has been added for most of the available equipment seen in telephone exchanges, and new device types are added as required. A wide range of protocols can be supported.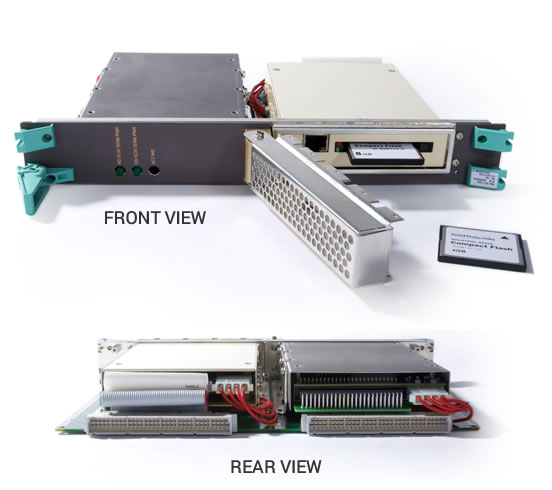 Example shown; SCSIFlash drives installed in an Ericisson AXE-10.
Possible example systems are detailed below;
| | |
| --- | --- |
| OEM/ System | Description |
| NEC NEAX 61E / 61BR / 61M / 61Kai | Compact Flash Drive Replacement for NEAX 61E / 61BR / 61M / 61Kai |
| NEC NEAX 61Σ (Sigma) | Compact Flash Drive Replacement for NEAX 61Σ (Sigma) |
| Tropico PHT1230 | Compact Flash Drive Replacement for Tropico PHT1230 |
| Ericsson AXE10 | Compact Flash Drive Replacement for Ericsson AXE10 |
| Alcatel E10/S12 | Compact Flash Drive Replacement for Alcatel E10 S12 |
| Siemens EWSD | Compact Flash Drive Replacement for Siemens EWSD |
| Lucent (AT&T) 5ESS | Compact Flash Drive (Disk & Magneto Optic MO) Replacement for Lucent (AT&T) 5ESS |
| Lucent DACS IV, DACS III | Compact Flash Drive (Disk & Magneto Optic MO) Replacement for Lucent DACS IV, DACS III |
| Fujitsu FETEX 150 | Compact Flash Drive Replacement for Fujitsu FETEX 150 |
| Motorola EMX-2500 | Compact Flash Drive Replacement for Motorola EMX-2500 |
| Nortel CDMA P-MSC | Compact Flash Drive Replacement for Nortel CDMA P-MSC/Nortel Multiservice SONET/SDH |
| Nortel DMS 100, 250, 500 | Compact Flash Drive Replacement for Nortel DMS 100, 250, 500  |
| Nortel DPP / BMC | Compact Flash Drive (Disk & Magneto Optic MO) Replacement for Nortel DPP / BMC |
| Nokia Siemens Networks | Compact Flash Drive Replacement for Nokia Siemens Networks C2490a |
| Siemens Base Station (BS) | Compact Flash Drive Replacement for Siemens Base Station (BS) |
| Siemens TransXpress | Compact Flash Drive Replacement for Siemens TransXpress |
| Ericsson RBS2000/RBS3000 | Compact Flash Drive Replacement for Ericsson RBS2000/RBS3000 |
| Marconi SMA/MSH | Compact Flash Drive Replacement for Nortel Multiservice SONET/SDH |
| Alcatel 1600 PDH/SDH | Compact Flash Drive Replacement for Alcatel 1600 PDH/SDH |
| Lucent ADMU AMS AMU | Compact Flash Memory Drive Replacement for Lucent ADMU AMS AMU |
| Titan 6500 | Compact Flash Magneto (MOD) Drive Replacement for Titan 6500 |